Culinary
Pumpkin Empanada
serves 4-6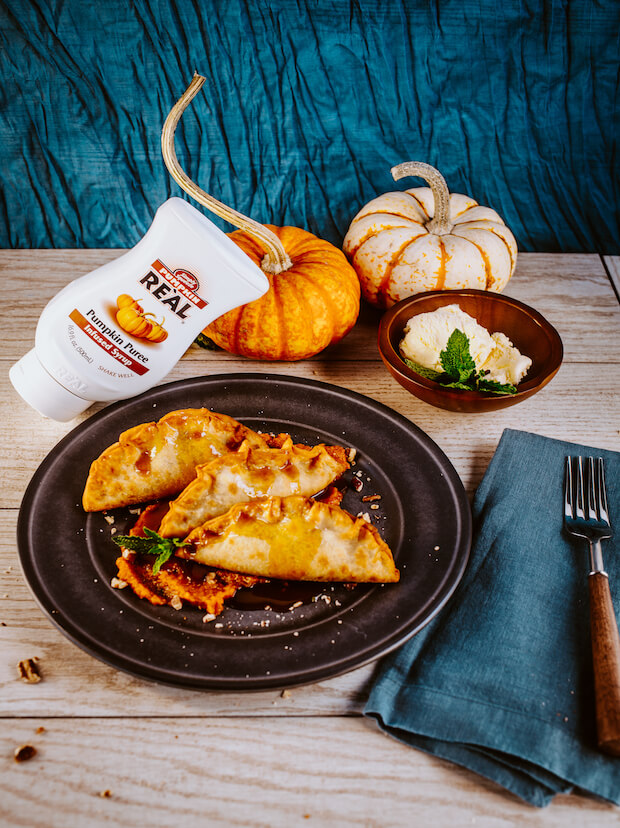 Reàl Culinary Ingredients are perfect for blending, baking, glazing, grilling, and so much more. Each of our syrups contain up to 40% pure fruit puree blended with all-natural cane sugar to create a product that is ideal for countless recipes — including this one! Let's get started.
ingredients
1 cup Pumpkin Reàl
Makes 12
1/2 cup golden raisins
1/2 cup chopped pecans
1/2 tablespoon butter
1 small pie pumpkin, roasted, or 1 (15.5 oz) can of pumpkin
1/4 teaspoon salt
1/4 teaspoon cinnamon
1/4 teaspoon ground nutmeg
1 pack Goya empanada dough (can make homemade empanada/pie dough and cut into twelve 6-inch circles)
Melted butter, for brushing
Ice cream or whipped cream, for serving
Fresh mint, for garnish
Grated nutmeg, for garnish
Garnish
Directions
Sauté raisin and pecans in butter for 1 minute. Stir in the pumpkin, Pumpkin Reàl, salt, cinnamon, and nutmeg and cook for another minute. Refrigerate mixture until fully chilled.
Preheat oven to 350ºF. Place 1 tablespoon filling just off-center on each empanada dough. Fold dough over filling and pinch edges with a fork to seal.
Place empanadas on a sheet pan, brush with melted butter, and bake for 10–15 minutes, until golden brown.
Drizzle with a little Pumpkin Reàl and serve with ice cream or whipped cream. Garnish with fresh mint and grated nutmeg.
try it with:

                                Array
(
    [product] => WP_Post Object
        (
            [ID] => 469
            [post_author] => 1
            [post_date] => 2021-09-20 04:27:03
            [post_date_gmt] => 2021-09-20 04:27:03
            [post_content] => 
            [post_title] => Crisp Apple Reàl
            [post_excerpt] => 
            [post_status] => publish
            [comment_status] => closed
            [ping_status] => closed
            [post_password] => 
            [post_name] => crisp-apple-real
            [to_ping] => 
            [pinged] => 
            [post_modified] => 2022-04-19 19:09:06
            [post_modified_gmt] => 2022-04-19 19:09:06
            [post_content_filtered] => 
            [post_parent] => 0
            [guid] => https://abmcocktails.com/real-new/product/crisp-apple-real/
            [menu_order] => 38
            [post_type] => product
            [post_mime_type] => 
            [comment_count] => 0
            [filter] => raw
        )

)
                            

Crisp Apple Reàl

Pumpkin Reàl
Pumpkin Reàl features premium Dickinson, Autumn, and Bucksin pumpkins pureed and infused into an intoxicating blend of cane sugar, cinnamon, ginger, nutmeg, and clove. This seasonal sensation is excellent for a multitude of fall and winter cocktails!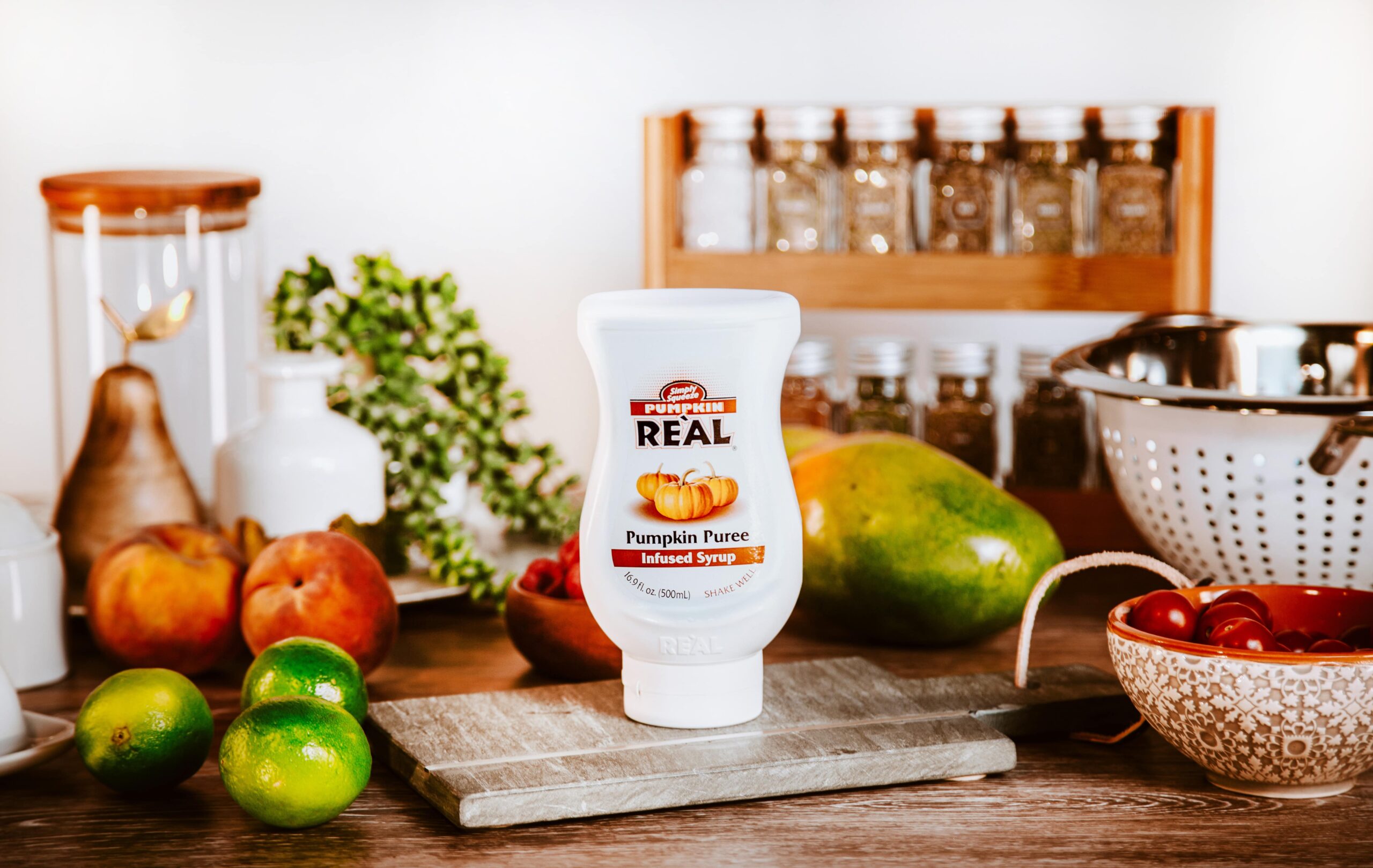 Other recipes you might like