Watermelon Reàl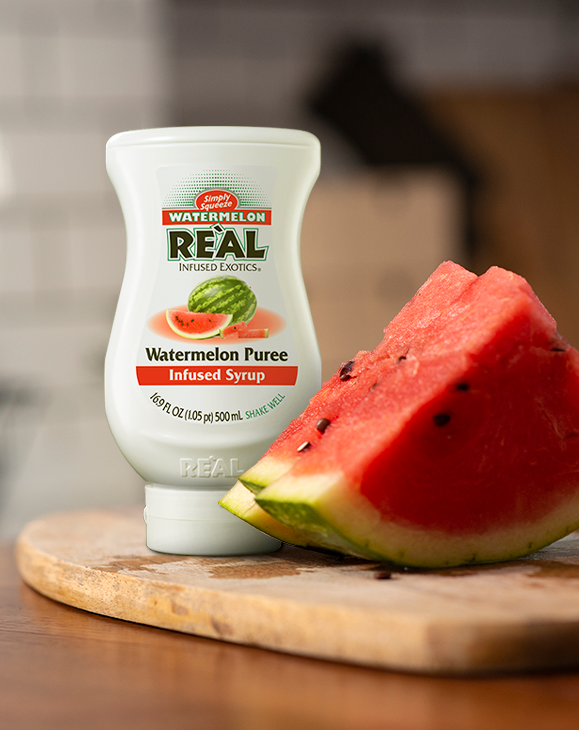 Watermelon Puree Syrup
Watermelon Reàl
Our new Premium Watermelon Puree Infused Syrup is packed with the taste of summer, all year round. Easily add fresh, ripe watermelon flavor to cocktails, dishes, desserts and beverages of all types with our consistent, easy-to-use package. Simplify your culinary and cocktail creation capabilities with a shelf-stable product that packs a powerful made-from-scratch taste without all of the effort.
product features
Infused with premium Sentinel watermelons from Washington State

Watermelon is for any time and any occasion – perfect for blended or on-the-rocks cocktails. Whether you're a rum, tequila or gin person, this syrup is the perfect addition to your favorite cocktail. 

Easily add on-trend pink-hues and simply-squeezed sweetness to all kinds of dishes and cocktails with our patented pour technology 
Loading...
Discover new ways to use our puree infused syrups