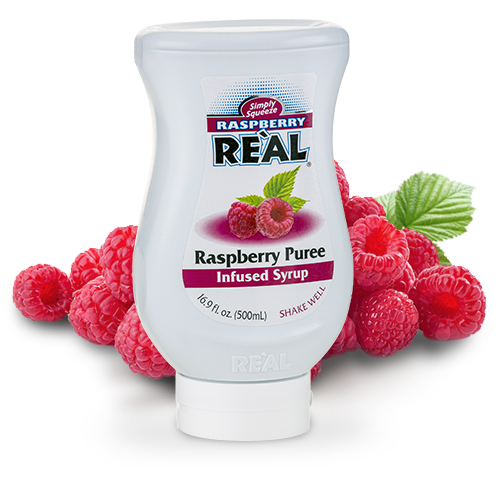 Raspberry Reàl
Raspberry Reàl is a sumptuous blend of Willamette and Glen Clova Raspberries from the Pacific Northwest infused with cane sugar and designed for a wide range of hand-crafted cocktails, including bellinis, beer cocktails, frozen or shaken daiquiris, and a multitude of alcohol-free drinks.
Raspberry Reàl at Work
Loading...
Culinary Concepts
Dessert Drizzle

Dessert is already the best meal of the day, now it's time to make it better! Add a little Raspberry Reàl to your favorite chocolate cake or cheesecake for a truly special dessert.
See More Uses