Hazel Reàl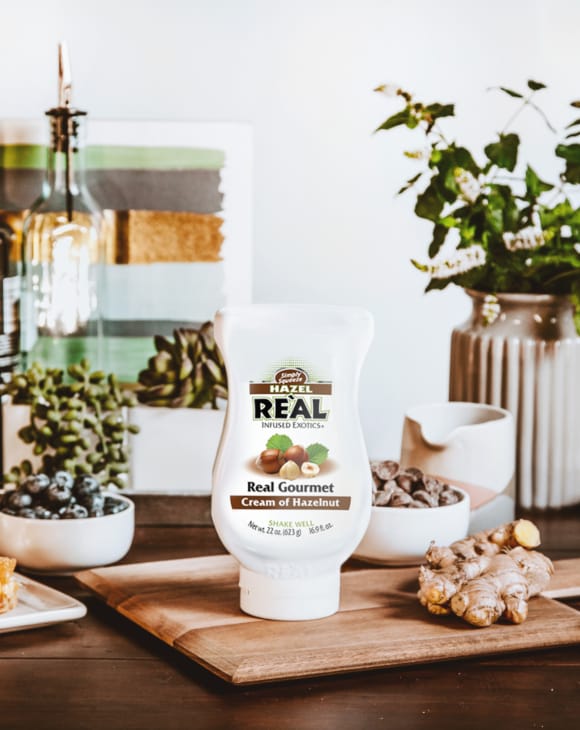 Hazel Reàl
Reál Infused Exotics new Cream of Hazelnut is the perfect blend of nutty sweetness for cocktails, coffees, and desserts. This syrup is infused with 40% fresh, premium Hazelnuts from Oregon to create a refreshing flavorful experience. Add it to your repertoire and find out just how versatile it can be from milkshakes and cheesecakes, to after dinner cocktails and flavor packed coffees – this bottle can do it all!
product features
Hazelnuts contain vitamins, minerals, protein, fiber and healthy fats

Hazelnuts are commonly used in confections to make pralines, chocolate truffles, croissants, ice cream and much more

Hazel Reàl adds a nutty and sweet punch to your favorite cocktail or dessert – perfect for mixology or culinary items
Loading...
Discover new ways to use our puree infused syrups