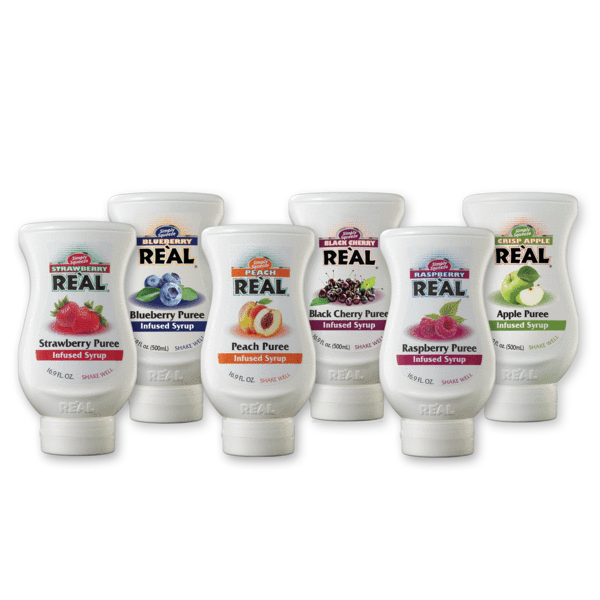 Fruit Infused Flavoring Syrup Variety Pack
The best fruit infused syrups from Reàl all in one variety pack. Bring the taste of Strawberry, Raspberry, Peach, Blueberry, Black Cherry, and Crisp Apple Reàl to your cocktails anywhere, anytime! Plus, you can tell your mom that you're consuming more fruit!
Fruit Infused Flavoring Syrup Variety Pack at Work
Loading...
Culinary Concepts
Dessert Drizzle

Reàl's natural sweetness and vibrant colors make it the perfect addition to any dessert, as either a plate decoration or a flavor enhancer. Just add a squeeze to your favorite dessert and watch people be wowed. Try drizzling Strawberry Reàl over cheesecake, Raspberry Reàl over chocolate cake or Pumpkin Reàl over apple pie for a restaurant quality dessert without all the hassle!
See More Uses