Culinary
Pineapple Upside Down Cake
serves 4-6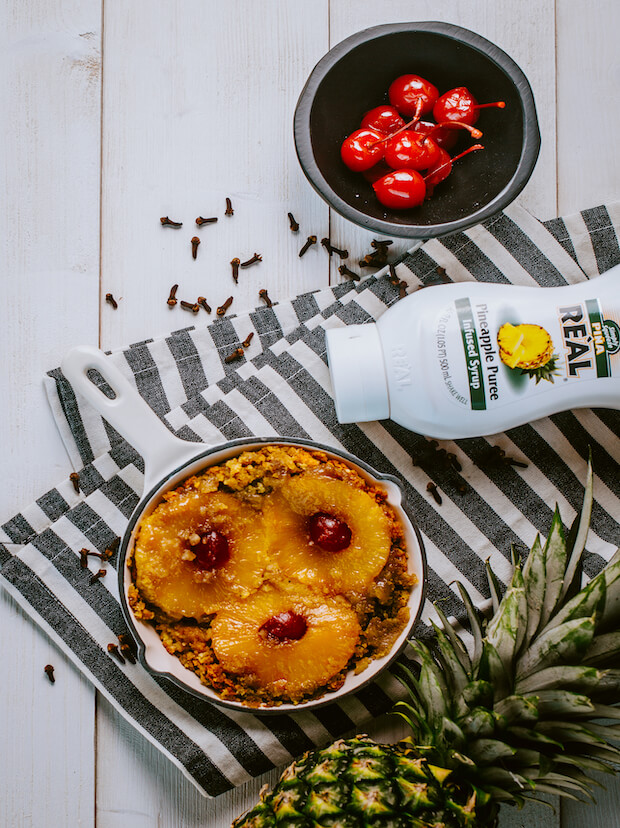 Reàl Culinary Ingredients are perfect for blending, baking, glazing, grilling, and so much more. Each of our syrups contain up to 40% pure fruit puree blended with all-natural cane sugar to create a product that is ideal for countless recipes — including this one! Let's get started.
ingredients
1.25 cup Piña Reàl
Makes one 12-inch single layer cake
12 Tablespoons unsalted butter, softened, divided
1/4 cup firmly packed light brown sugar
7 slices canned pineapple, juice reserved
13 maraschino cherries
2 cups all-purpose flour
2 teaspoons baking powder
1/2 teaspoon baking soda
1/2 teaspoon salt
1 teaspoon ground ginger
1/4 teaspoon ground cloves
2 large eggs
1/2 cup heavy cream
1/2 cup reserved pineapple juice
Garnish
Directions
Preheat the oven to 350ºF. Melt 4 Tablespoons butter over medium-high heat in a 12-inch cast iron skillet. Remove from heat and sprinkle the brown sugar evenly over the butter. Arrange pineapple rings around the bottom of the pan, one layer deep. Place a cherry into the center of each pineapple ring.
Combine the flour, baking powder, baking soda, and spices in a bowl. Beat the remaining 8 Tablespoons butter with the eggs, cream, pineapple juice, and 1 cup Piña Reàl together in a separate bowl. Combine the two and mix until smooth.
Pour the batter over the pineapple layer, spreading it out evenly. Bake for 30–40 minutes, until a toothpick inserted in the middle comes out clean.
Run a knife around the edge to loosen, then carefully invert onto a serving plate.

Piña Reàl
Piña Reàl, the first puree infused syrup with tropical pineapples, is the perfect ingredient for delivering intense pineapple flavor to craft cocktails. Straight from Costa Rica, this tempting fruit brings a refreshing sweetness you can't resist.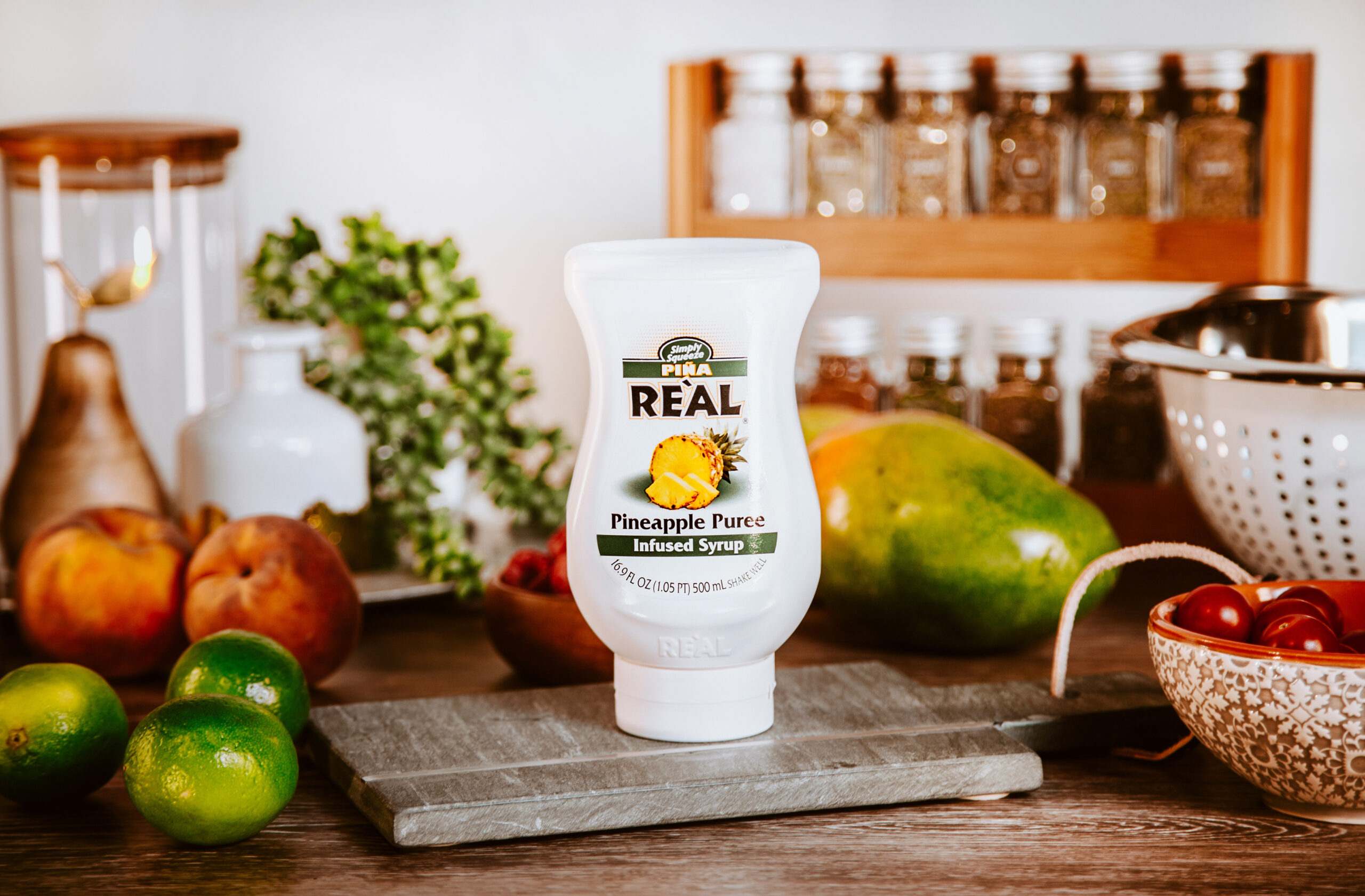 Other recipes you might like