Culinary
Mango & Fermented Chile Wings
serves 4-6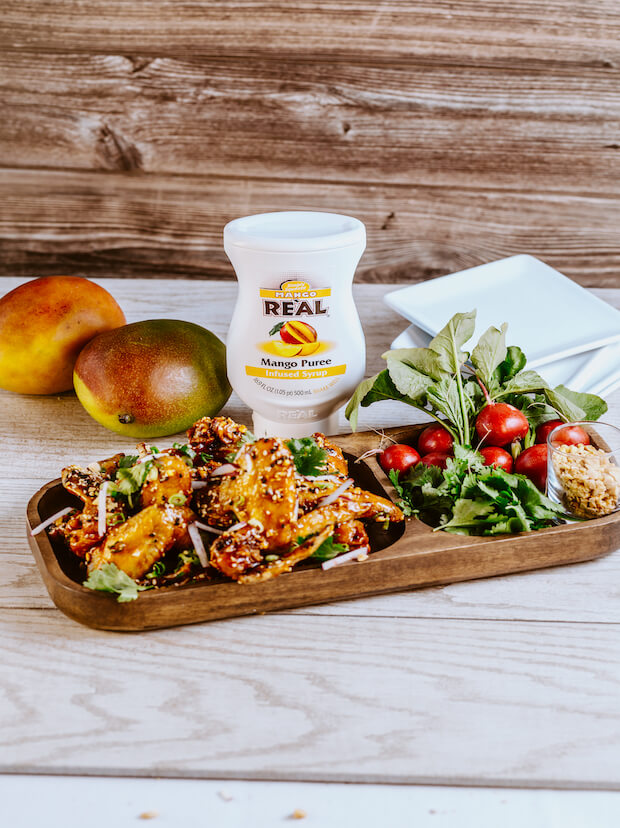 Reàl Culinary Ingredients are perfect for blending, baking, glazing, grilling, and so much more. Each of our syrups contain up to 40% pure fruit puree blended with all-natural cane sugar to create a product that is ideal for countless recipes — including this one! Let's get started.
ingredients
1 container Mango Reàl
1 container Mango Reàl
1/2 cup gochujang paste
1 teaspoon soy sauce
1 Tablespoon rice wine vinegar
1 teaspoon salt
4 oz vegetable oil
3-5 chicken wings per person
1/4 cup chopped scallions
1 Tablespoon toasted sesame seeds
1/4 cup chopped roasted peanuts
3 radishes, julienned
1/4 cup chopped cilantro
Garnish
Directions
Combine Mango Reàl, gochujang, soy sauce, vinegar, and salt. . Store in refrigerator if not using right away.
Heat the oil in a deep pot to 350ºF. Fry wings for 10 minutes until crispy and cooked through.
Toss with sauce, scallions, sesame seeds, and peanuts. Serve topped with julienned radish and cilantro.

Mango Reàl
This fruit-filled blend of Alphonso Mangoes from the Ratnagiri region of India and Cane Sugar is perfect for mixology-minded cocktails, alcohol-free drinks and a host of exquisite culinary applications.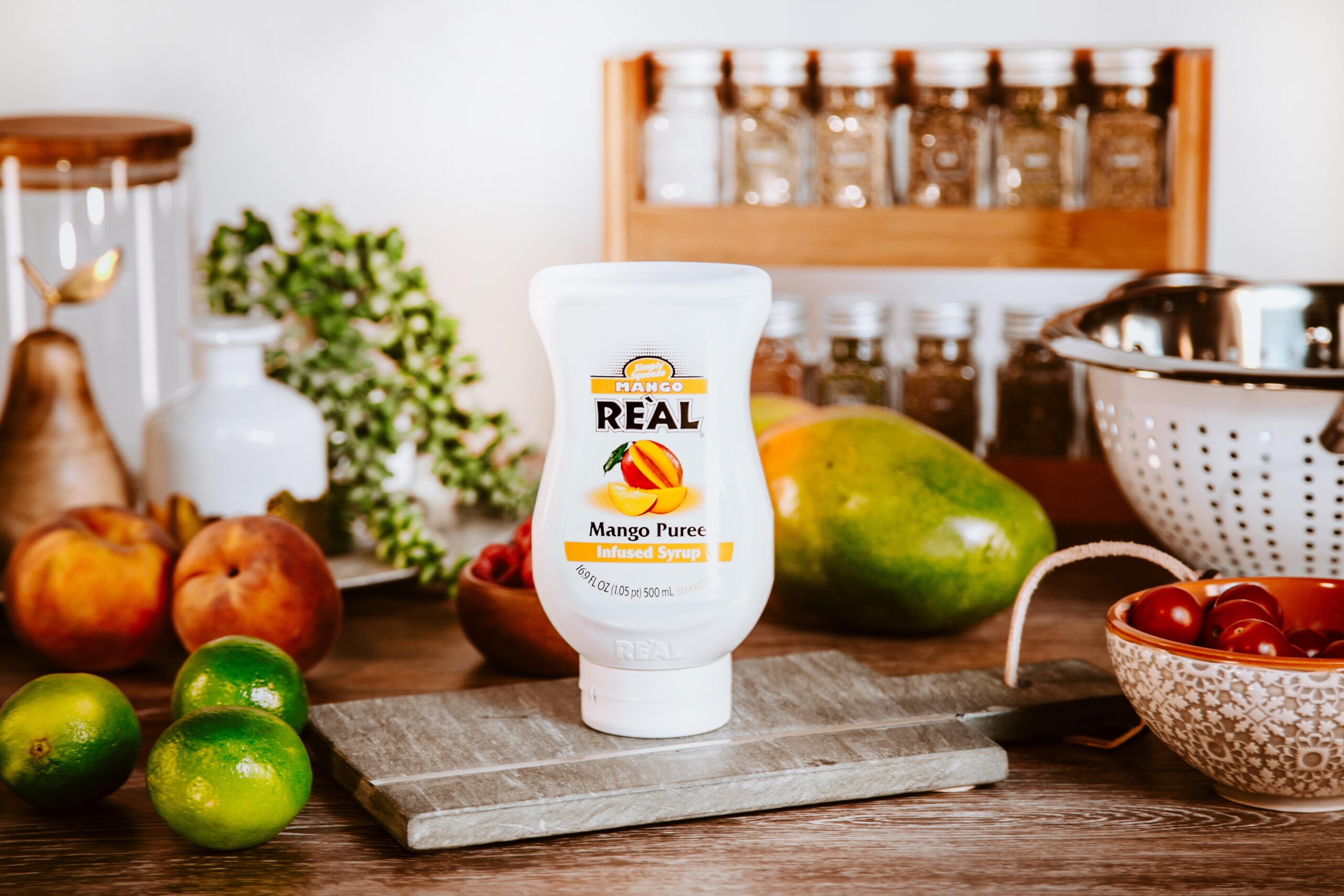 Other recipes you might like