Culinary
Lobster Ceviche
serves 4-6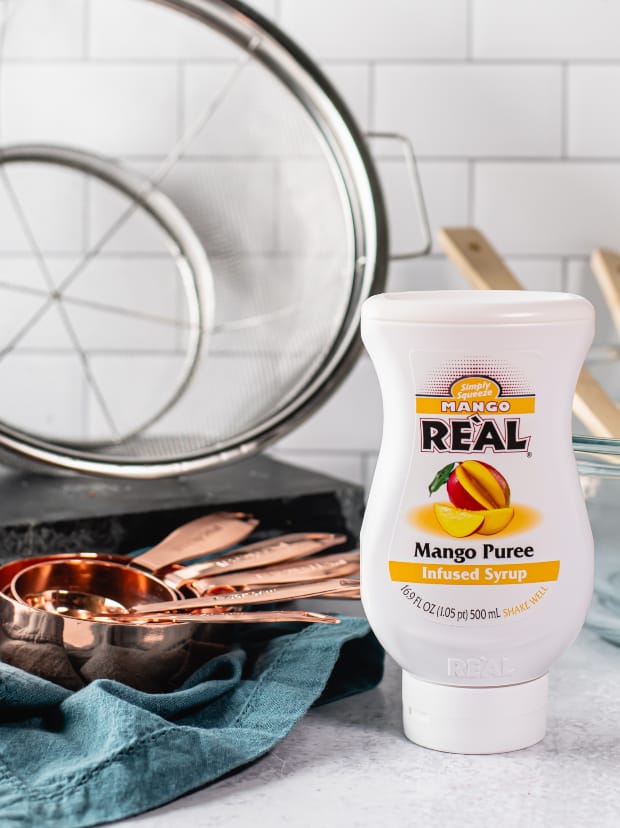 Reàl Culinary Ingredients are perfect for blending, baking, glazing, grilling, and so much more. Each of our syrups contain up to 40% pure fruit puree blended with all-natural cane sugar to create a product that is ideal for countless recipes — including this one! Let's get started.
ingredients
2 cup Mango Reàl
1-2 lbs cooked fresh lobster and chilled for at least two hours.
Juice of 6 limes
Juice of 1 orange
1 oz olive oil
1 T salt
1 jalapeño sliced
1/2 c diced cucumber
1/2 c peeled and diced celery
1/2 of a small red onion julienned
1/2 cup lightly chopped cilantro
Garnish
Directions
Bring a sauce pot of water to a boil.
Cook lobster tails for about 7-9 minutes until just cooked through. Immediately shock in ice water to completely cool.
Refrigerate for a least two hours.
In mixing bowl add mango REÁL, lime juice, orange juice, salt and olive oil, and mix thoroughly. Refrigerate until chilled.
Remove lobster meat from shell, and cut into 1/2 inch pieces.
Add lobster into 4-6 individual bowls and top with about 3 ounces of broth.
Garnish with remaining ingredients and a sprinkle of sea salt.

Mango Reàl
This fruit-filled blend of Alphonso Mangoes from the Ratnagiri region of India and Cane Sugar is perfect for mixology-minded cocktails, alcohol-free drinks and a host of exquisite culinary applications.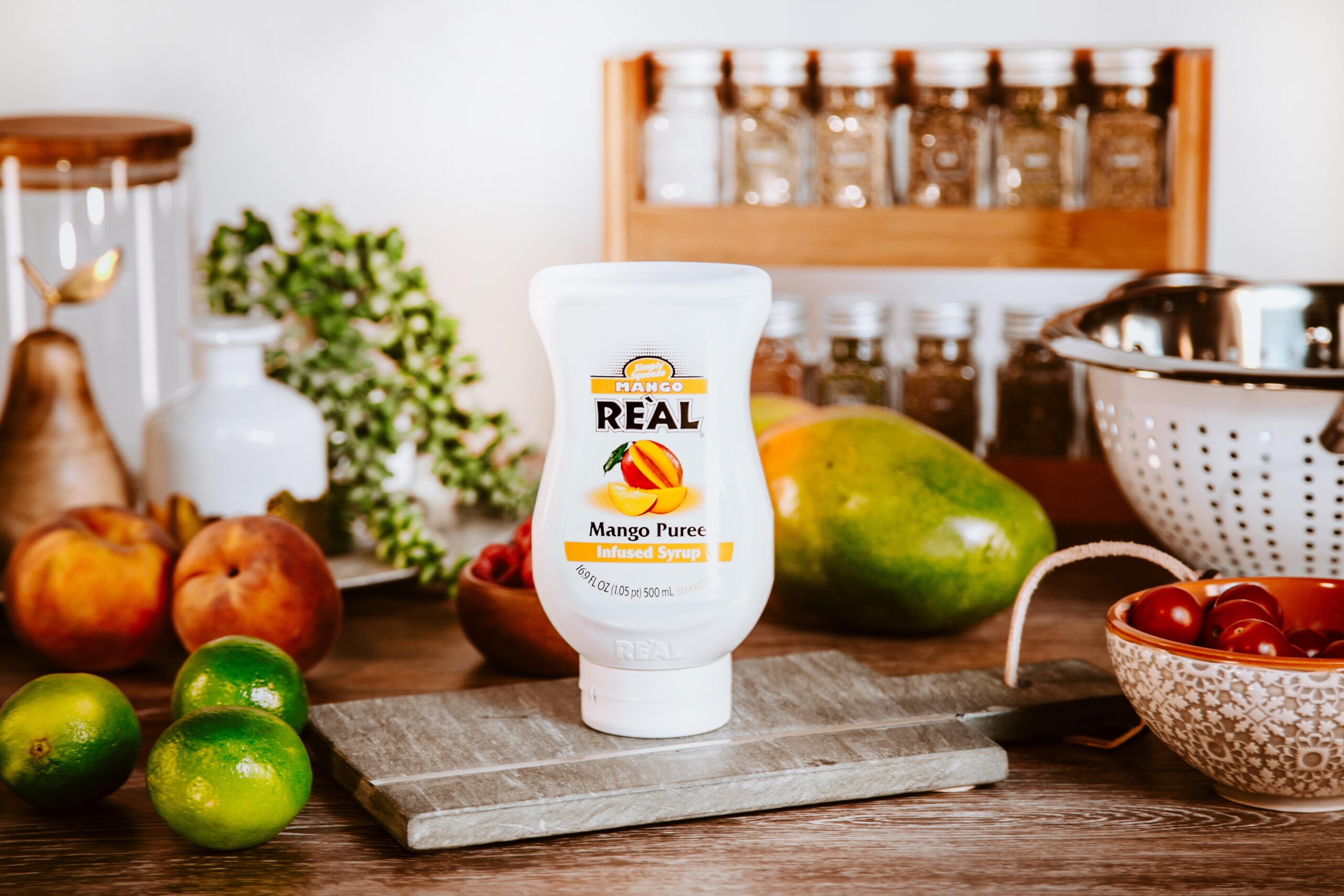 Other recipes you might like