Jeff Berry
Rum and Tiki Expert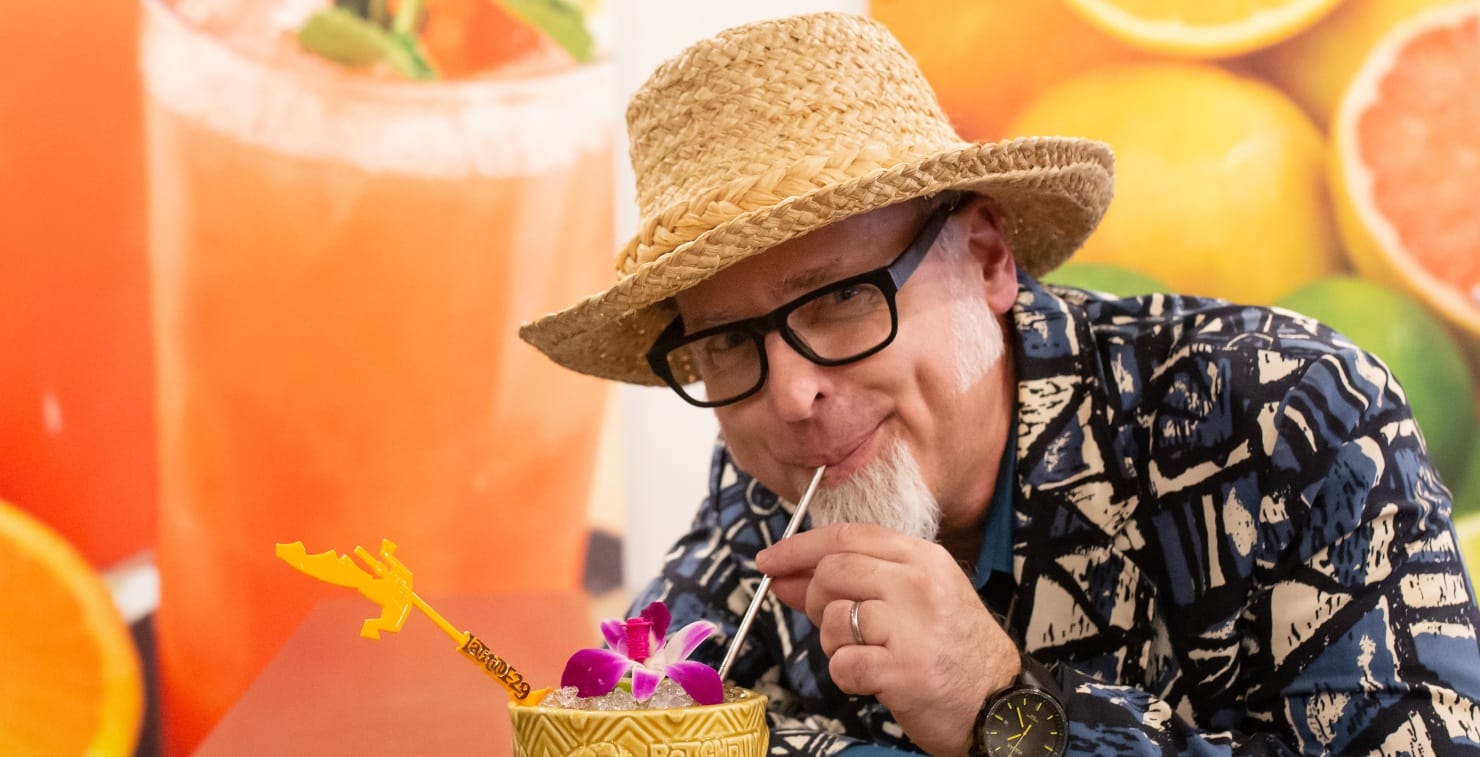 "With a cocktail, you can bring the beach with you wherever you are..."
One of Imbibe magazine's "25 Most Influential Cocktail Personalities of the Past Century," Jeff "Beachbum" Berry is the author of seven books on tropical drinks and cuisine. Esquire calls Jeff "one of the instigators of the cocktail revolution" and Food & Wine "one of the world's leading rum experts," while the New York Times cites him as "the Indiana Jones of Tiki drinks."
Jeff's original cocktail recipes have been showcased worldwide, from the Travel Channel's "Food Paradise" TV series to Martha Stewart Living Radio. And now they're being served at his restaurant in New Orleans, Beachbum Berry's Latitude 29, which has won critical acclaim in Esquire,Playboy, The New York Times, The Washington Post, TheWall Street Journal, The Boston Globe, GQ, Travel + Leisure, Town & Country, and The Food Network.
With Martin Doudoroff, Jeff co-created Total Tiki for iPad and iPhone, a drink recipe app which Macworld magazine calls "beautifully rendered and impeccably sourced." Jeff's also co-created a line of Tiki barware with Cocktail Kingdom, which Imbibe hails as "especially notable because it revives old styles of essential glassware that were previously almost impossible to find."
While this is all way too much work for a bum, Jeff is also currently writing 29 entries for The Oxford Companion to Spirits and Cocktails and lecturing about tropical drinks across the U.S., Europe, and Latin America.
Connect with Jeff Berry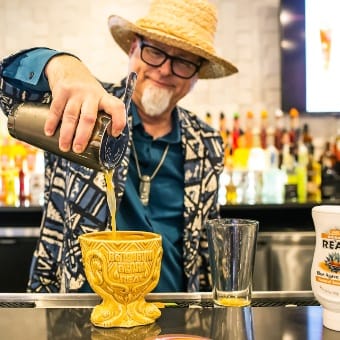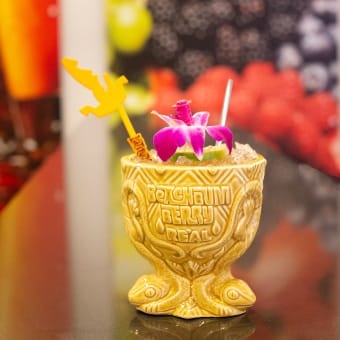 Planter's Punch
Created by Jeff Berry
This cocktail puts a whole new spin on a traditional Planter's Punch with a little bit of a tea and some sweetness from Agave Reàl.

Ingredients
1/2 oz Blue Agave Reàl
1 oz fresh lime juice
1 oz bottled unsweetened black tea (such as Tejava or Gold Peak)
2 oz dark Jamaican rum (such as Myers's)
Directions
Shake with ice cubes in a shaker. Strain into a glass filled with fresh ice. Garnish with freshly grated nutmeg.