Culinary
Chipotle Apple–Glazed Pork Loin
serves 4-6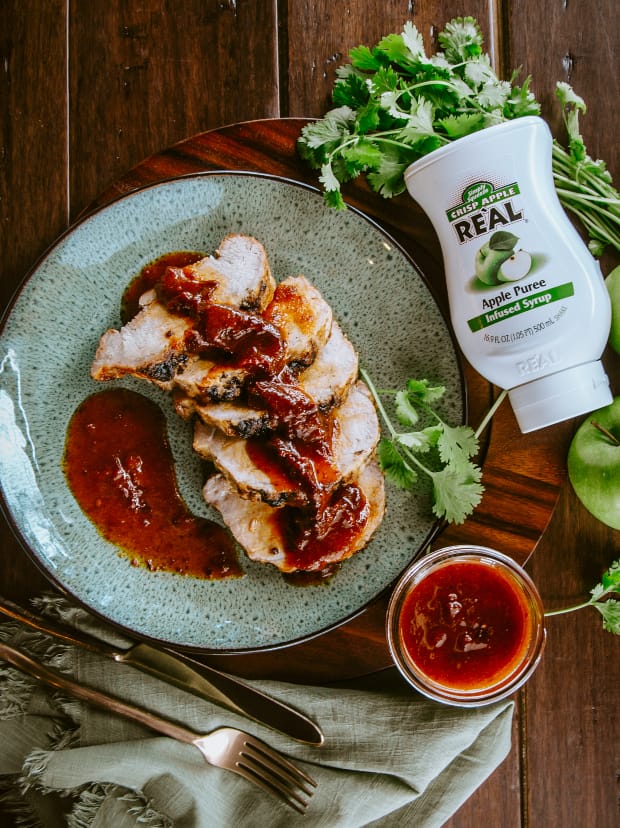 Reàl Culinary Ingredients are perfect for blending, baking, glazing, grilling, and so much more. Each of our syrups contain up to 40% pure fruit puree blended with all-natural cane sugar to create a product that is ideal for countless recipes — including this one! Let's get started.
ingredients
0.5 cup Crisp Apple Reàl
For glaze:
1/4 cup chipotle in adobo
Juice of 3 limes
1 Tablespoon salt
1/2 Tablespoon freshly ground pepper
1 Tablespoon olive oil
TK-pound boneless pork loin
Garnish
Directions
Mix all marinade ingredients together.
Set aside 2 Tablespoons glaze; cover and refrigerate the rest. With a pastry brush, coat pork loin with the reserved 2 Tablespoons glaze. 
Cover pork loin, and refrigerate for 4–6 hours.
Preheat the oven to 350ºF. Sear or grill pork loin until golden brown, then transfer to a sheet tray or roasting pan. 
Bake for 30 minutes or to an internal temperature of 155ªF.
Brush another 2 Tablespoons glaze onto the pork, and return to oven for 5–10 minutes, or until the meat reaches an internal temperature of 160ªF.
Let rest for 5 minutes and then slice.
Serve with more glaze on the side.

Crisp Apple Reàl
Crisp Apple Reàl features a blend of Red, Golden, and Granny Smith Apples grown in the United States, and cane sugar providing a true-to-fruit flavor burst that is perfect for any cocktail. This sweet, but subtle flavor provides a unique and exciting twist to hand-crafted cocktails and culinary delights.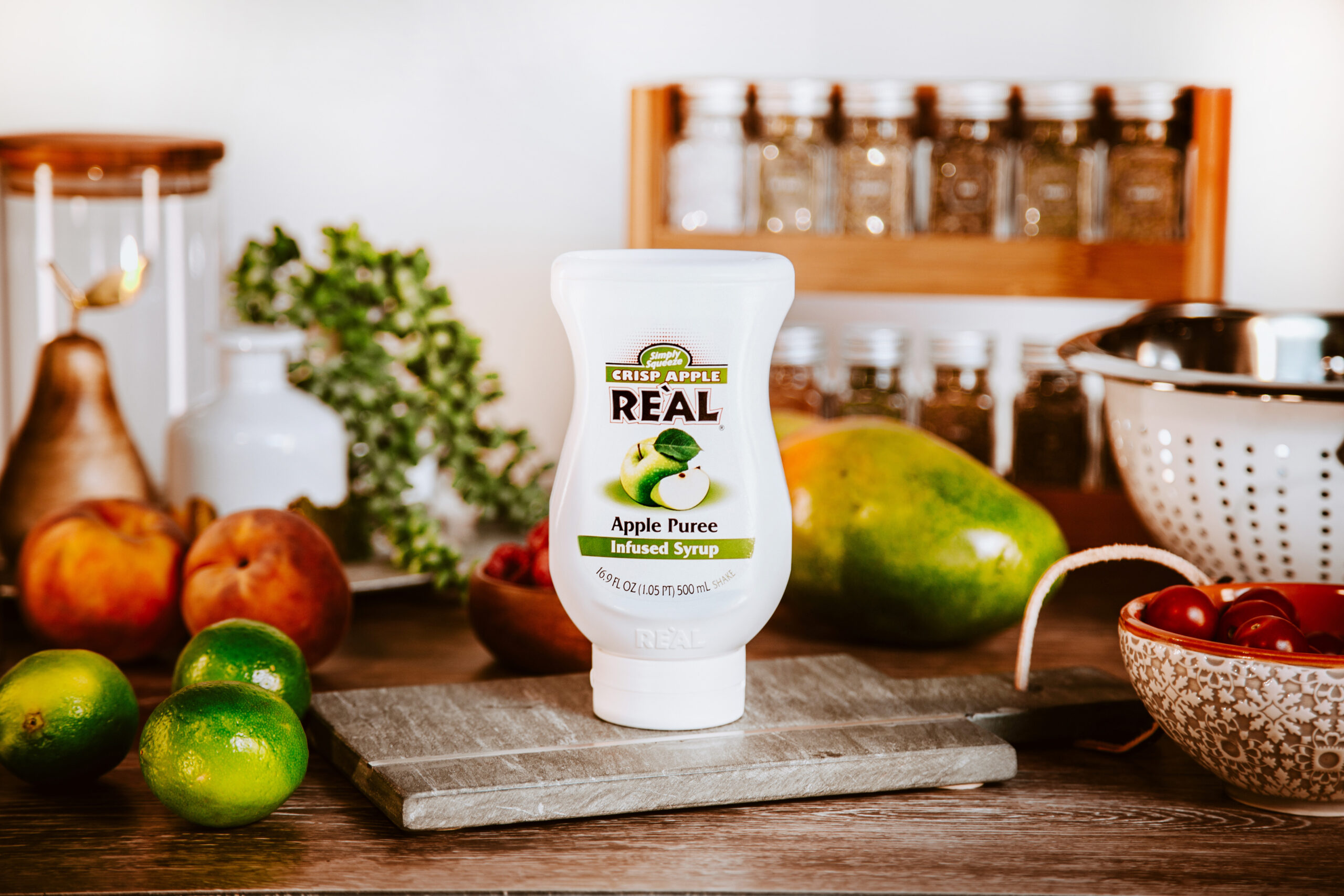 Other recipes you might like