Culinary
Carrot Ginger Cake
serves 4-6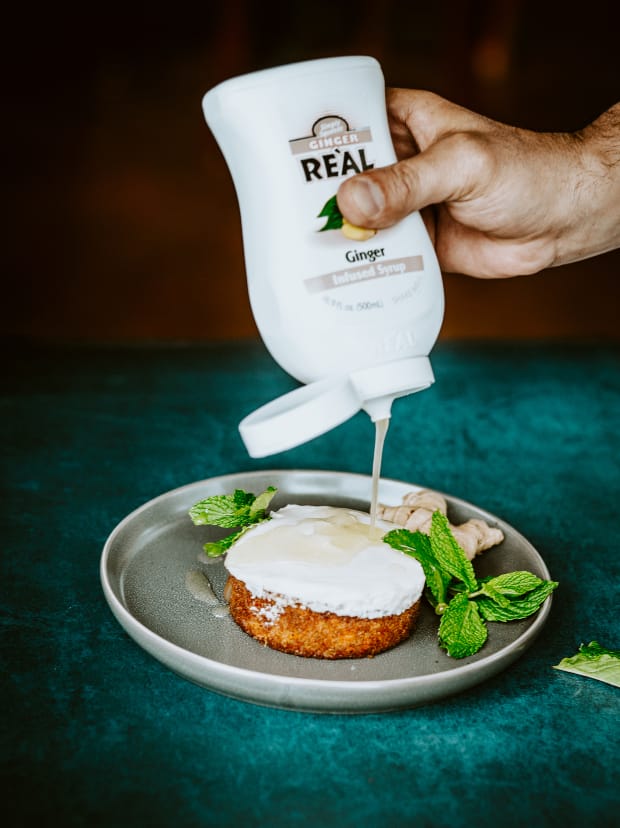 Reàl Culinary Ingredients are perfect for blending, baking, glazing, grilling, and so much more. Each of our syrups contain up to 40% pure fruit puree blended with all-natural cane sugar to create a product that is ideal for countless recipes — including this one! Let's get started.
ingredients
1 oz Ginger Reàl
1 oz Piña Reàl

For cake:
Butter, for pans
2 cups all-purpose flour
2 teaspoons cinnamon
1 teaspoon baking soda
1/2 teaspoon salt


[PRODUCT 1]
3 large eggs
1 1/2 cups canola oil
2 cups finely grated carrots
1 teaspoon vanilla extract


[PRODUCT 2]

1 cup sweetened shredded coconut
1 cup chopped nuts 


For cream cheese frosting:
6 oz cream cheese, softened
6 tablespoons butter, softened
3 cups confectioners' sugar
1 teaspoon vanilla extract
Garnish
Directions
Preheat oven to  350ªF. Grease two 8-inch round cake pans with butter.
For the cake, combine flour, cinnamon, baking soda, and salt in a bowl. Combine the remaining ingredients in a separate bowl. Stir the dry ingredients into the wet ingredients. Pour into prepared pans and bake for 1 hour. Cool completely on a rack.
For the frosting, combine all ingredients with an electric mixer until smooth and spreadable. 
Place one cake layer on a platter and spread the top with frosting. Add the other layer, and spread top and sides with remaining frosting.  Refrigerate until ready to serve.

Ginger Reàl
Ginger Reàl is a timely, mouth-watering solution to creating today's red hot drinks with real ginger. This exotic blend of Laiwu ginger and cane sugar add depth and authentic flavor to mules, margaritas, and a host of hand-made craft cocktails.
Piña Reàl
Piña Reàl, the first puree infused syrup with tropical pineapples, is the perfect ingredient for delivering intense pineapple flavor to craft cocktails. Straight from Costa Rica, this tempting fruit brings a refreshing sweetness you can't resist.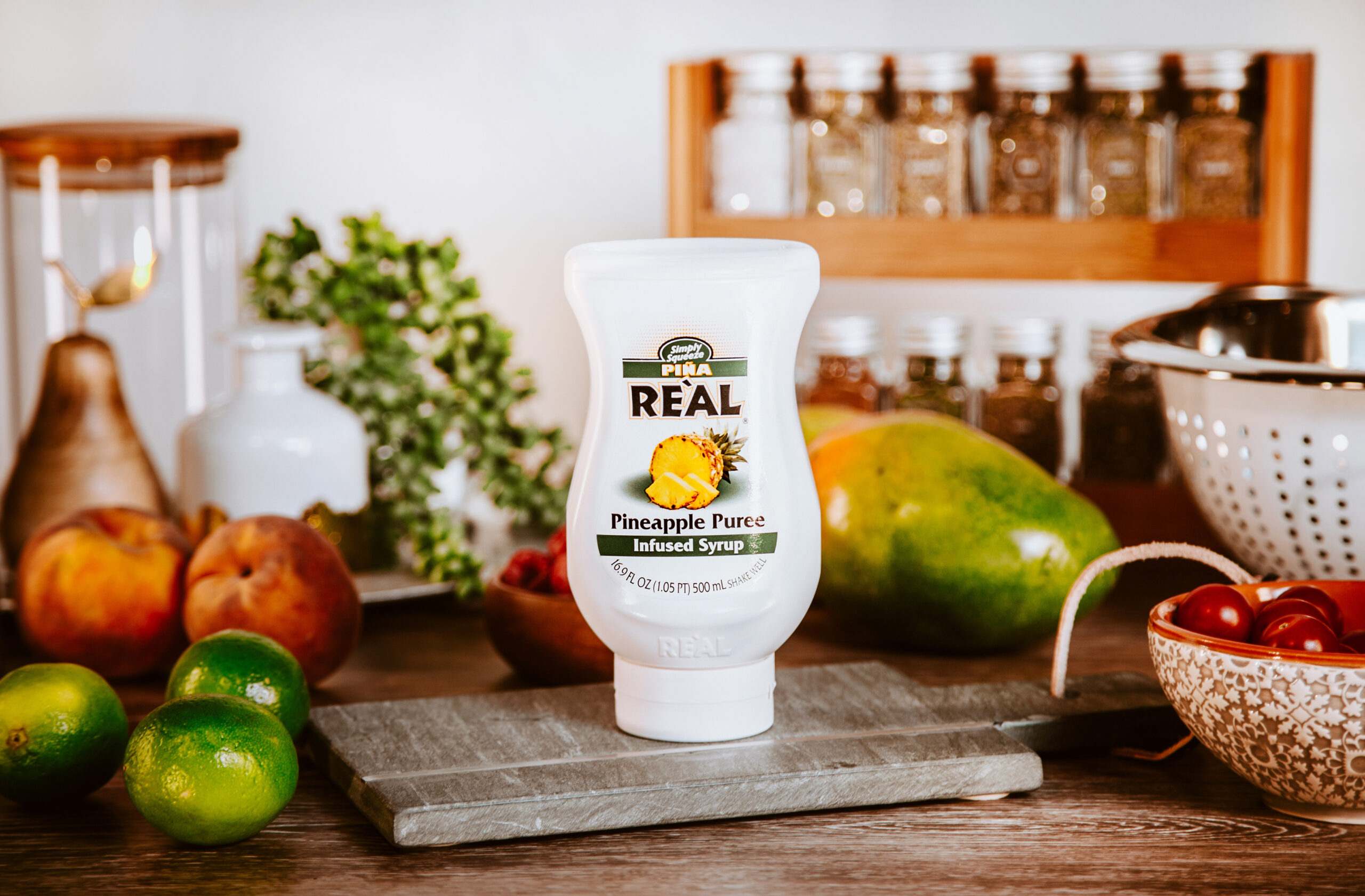 Other recipes you might like