Culinary
Blueberry & Kale Salad
serves 4-6
Reàl Culinary Ingredients are perfect for blending, baking, glazing, grilling, and so much more. Each of our syrups contain up to 40% pure fruit puree blended with all-natural cane sugar to create a product that is ideal for countless recipes — including this one! Let's get started.
ingredients
1 container Blueberry Reàl

For dressing:
[PRODUCT 1]
1/2 cup white wine vinegar
1/4 cup canola oil
1 teaspoon freshly ground pepper 
1 teaspoon salt


For salad:
2 bunches baby kale, cleaned and stems removed 
1/2 cup edamame
1/2 cup sunflower seeds
1 pint fresh blueberries
1/4 red onion, thinly sliced 
1/2 cup crumbled feta cheese
Garnish
Directions
Combine dressing ingredients, mixing well.
Toss salad ingredients gently in a large bowl.
Divide into individual servings, topping with ¼ cup dressing on each.

Blueberry Reàl
You have tasted nothing until you experience Blueberry Reàl – an exquisite blend of pureed premium Bluebelle, Goldtraube, and Liberty Blueberries gently mixed with cane sugar syrup, creating the perfect blueberry syrup for a wide range of mixology-minded cocktails.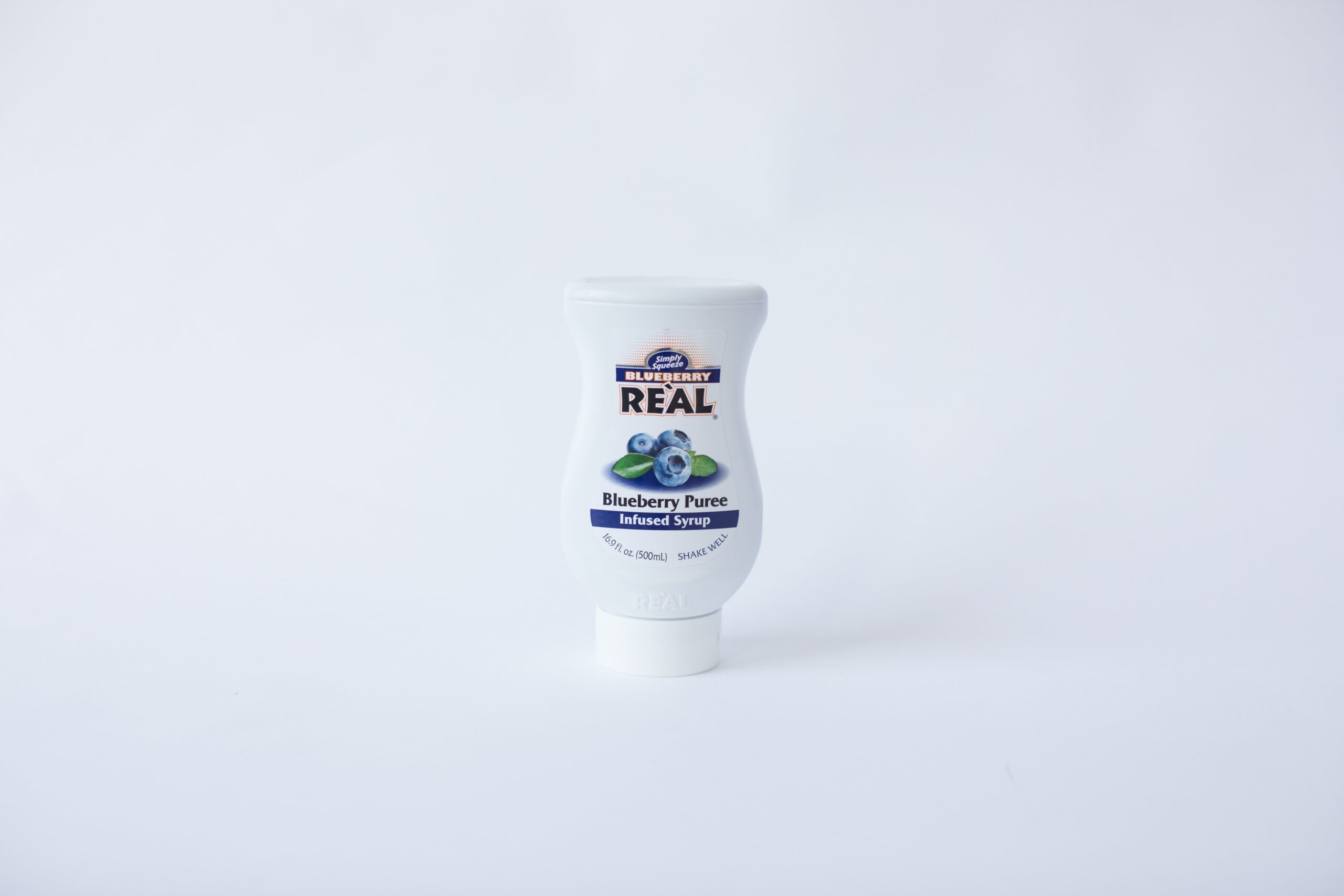 Other recipes you might like