Culinary
Blackberry Cream Cheese Quesadilla
serves 4-6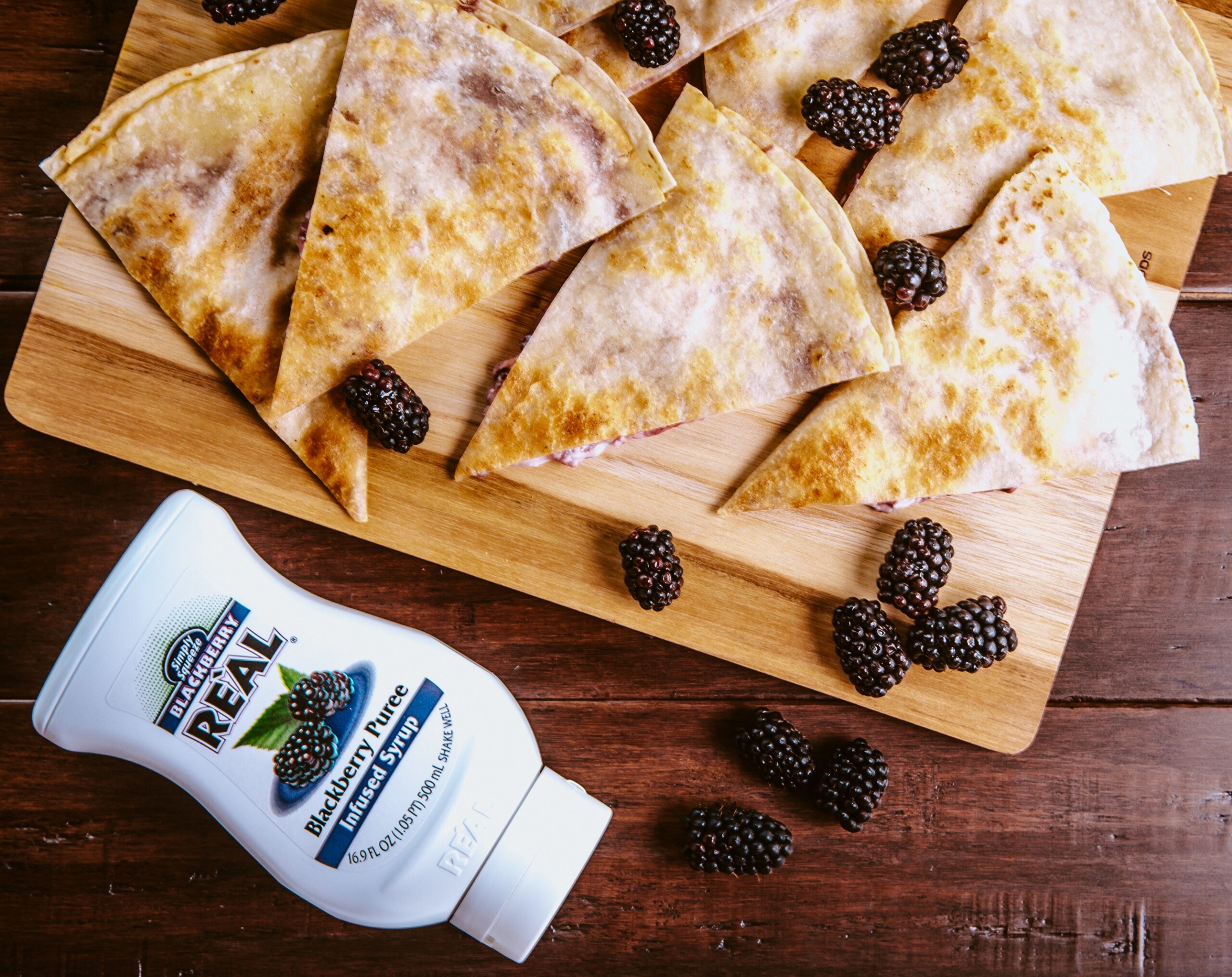 Reàl Culinary Ingredients are perfect for blending, baking, glazing, grilling, and so much more. Each of our syrups contain up to 40% pure fruit puree blended with all-natural cane sugar to create a product that is ideal for countless recipes — including this one! Let's get started.
ingredients
1-2 cup Blackberry Reàl
16 oz cream cheese
Grated zest of 2 lemons 
1/4 cup butter, softened 
1 pint fresh blackberries 
1 pack of 12-inch flour tortillas
Garnish
Directions
In a mixing bowl, combine Blackberry Reàl, cream cheese, and lemon zest; mix well.
Spread 3–4 Tablespoons of the blackberry–cream cheese mix on each tortilla, not going over the edge. Fold in half. 
In a cast iron skillet over medium heat, melt 1 Tablespoon butter. Place a quesadilla in skillet and cook until golden brown on both sides. Repeat with remaining quesadillas.
Add the fresh blackberries and ½ cupf Blackberry Reàl to a bowl and mix. Garnish quesadillas with the mixture.
try it with:

                                Array
(
    [product] => WP_Post Object
        (
            [ID] => 469
            [post_author] => 1
            [post_date] => 2021-09-20 04:27:03
            [post_date_gmt] => 2021-09-20 04:27:03
            [post_content] => 
            [post_title] => Crisp Apple Reàl
            [post_excerpt] => 
            [post_status] => publish
            [comment_status] => closed
            [ping_status] => closed
            [post_password] => 
            [post_name] => crisp-apple-real
            [to_ping] => 
            [pinged] => 
            [post_modified] => 2023-07-24 15:40:22
            [post_modified_gmt] => 2023-07-24 15:40:22
            [post_content_filtered] => 
            [post_parent] => 0
            [guid] => https://abmcocktails.com/real-new/product/crisp-apple-real/
            [menu_order] => 38
            [post_type] => product
            [post_mime_type] => 
            [comment_count] => 0
            [filter] => raw
        )

)
                            

Crisp Apple Reàl

Blackberry Reàl
Blackberry Reàl is a flavor experience you won't want to miss!  Made with Marion blackberries from Oregon, this rich berry flavor is bold and juicy and promises to bring the perfect flavor and color to your blackberry recipes!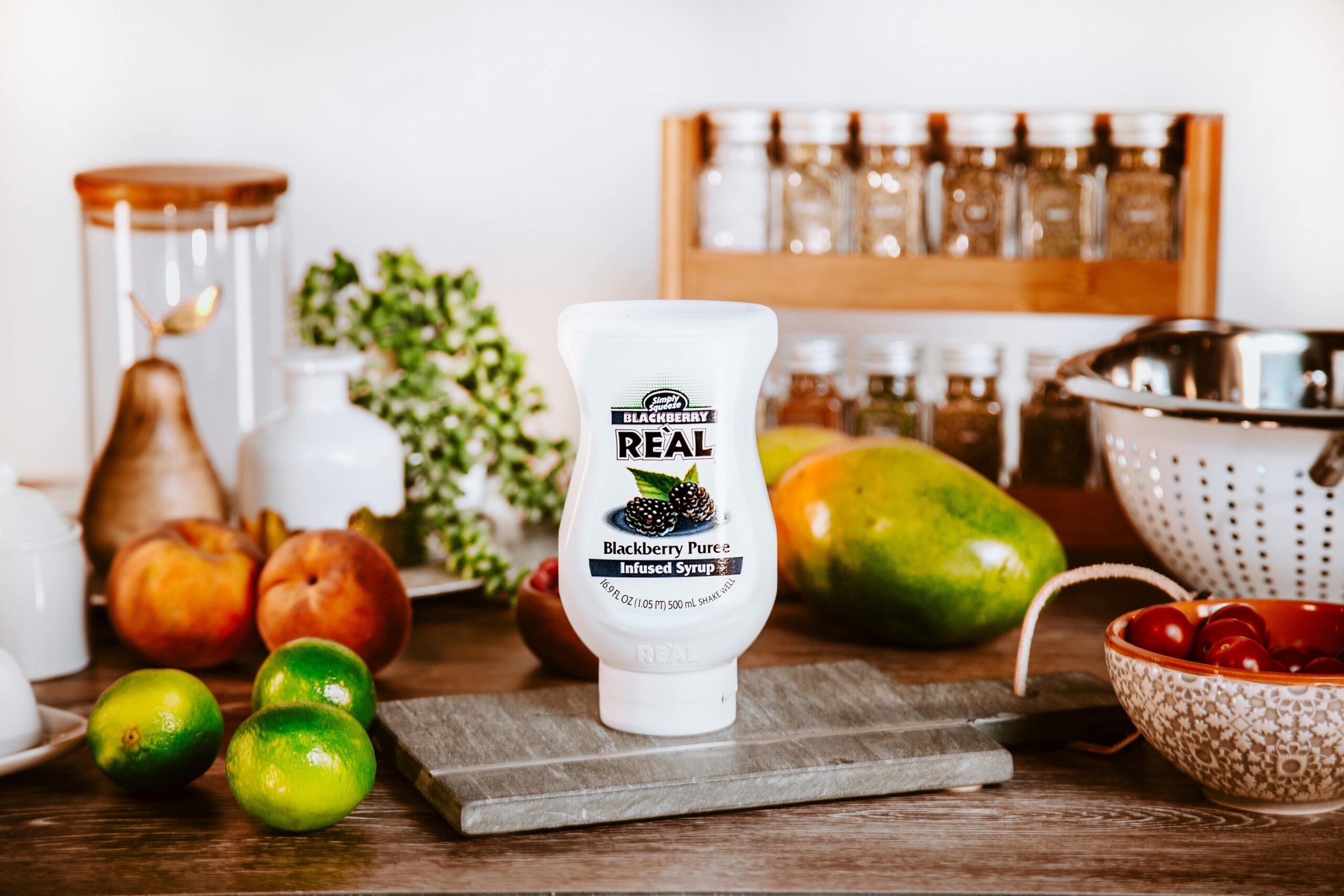 Other recipes you might like