Ingredients
1.5 oz (45 ml) Crisp Apple Reàl
1 oz (30 ml) Finest Call Single Pressed Lime Juice
1 oz (30 ml) rum
Directions
Shake and strain into chilled martini/cocktail glass.
Glass

Martini/Cocktail Glass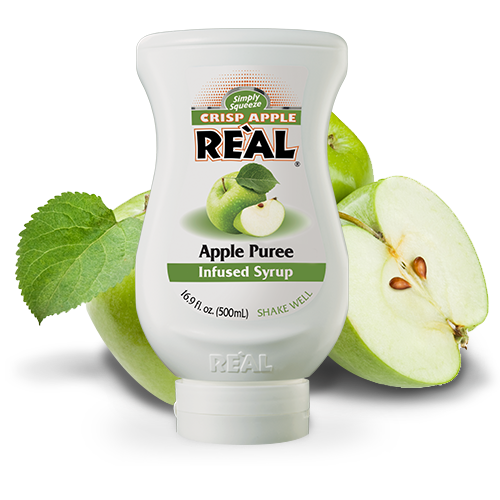 Featured Product
Crisp Apple Reàl
Crisp Apple Reàl features a blend of Red, Golden, and Granny Smith Apples grown in the United States, and cane sugar providing a true-to-fruit flavor burst that is perfect for any cocktail. This sweet, but subtle flavor provides a unique and exciting twist to hand-crafted cocktails and culinary delights.