Culinary
Apple Cream Cheese Quesadilla
serves 4-6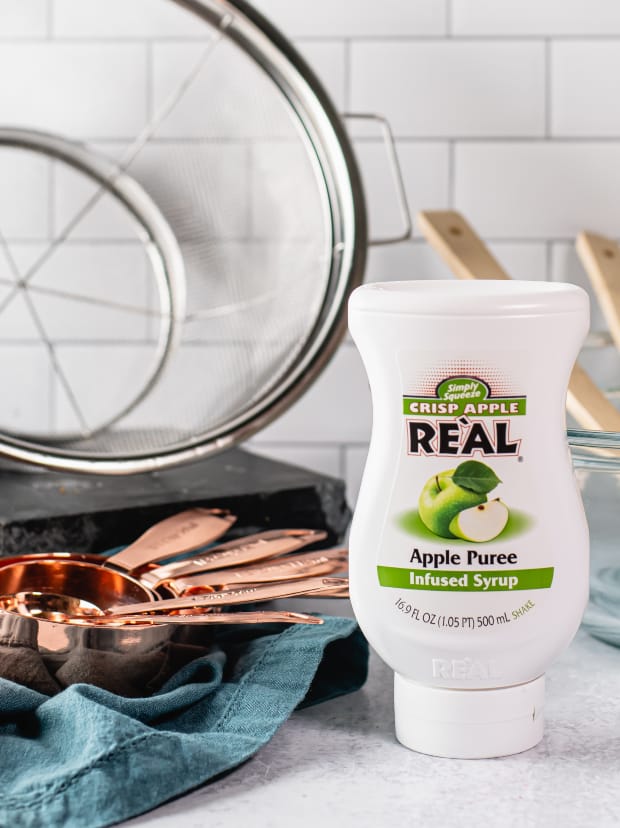 Reàl Culinary Ingredients are perfect for blending, baking, glazing, grilling, and so much more. Each of our syrups contain up to 40% pure fruit puree blended with all-natural cane sugar to create a product that is ideal for countless recipes — including this one! Let's get started.
ingredients
1.5 cup Crisp Apple Reàl
1 ½ cups Crisp Apple Reàl
1 apple, shredded
2 (8 oz) packages cream cheese, softened
Grated zest of 2 lemons
1 12-pack of flour tortillas
4 Tablespoons butter, softened
1 pint fresh blackberries
Garnish
Directions
In a mixing bowl, combine Crisp Apple Reàl, grated apple, cream cheese, and lemon zest, and mix well.
Spread 3–4 Tablespoons of the apple cream cheese mixture on each tortilla, not going over the edge. Fold in half.
In a cast iron skillet over medium heat, melt 1 Tablespoon butter. Place a quesadilla in skillet and cook until golden brown on both sides. Repeat with remaining quesadillas, adding butter as needed. Serve with fresh blackberries.
try it with:

                                Array
(
    [product] => WP_Post Object
        (
            [ID] => 402
            [post_author] => 1
            [post_date] => 2021-09-20 04:26:15
            [post_date_gmt] => 2021-09-20 04:26:15
            [post_content] => 
            [post_title] => Blackberry Reàl
            [post_excerpt] => 
            [post_status] => publish
            [comment_status] => closed
            [ping_status] => closed
            [post_password] => 
            [post_name] => blackberry-real
            [to_ping] => 
            [pinged] => 
            [post_modified] => 2023-07-24 15:42:44
            [post_modified_gmt] => 2023-07-24 15:42:44
            [post_content_filtered] => 
            [post_parent] => 0
            [guid] => https://abmcocktails.com/real-new/product/blackberry-real/
            [menu_order] => 59
            [post_type] => product
            [post_mime_type] => 
            [comment_count] => 0
            [filter] => raw
        )

)
                            

Blackberry Reàl

Crisp Apple Reàl
Crisp Apple Reàl features a blend of Red, Golden, and Granny Smith Apples grown in the United States, and cane sugar providing a true-to-fruit flavor burst that is perfect for any cocktail. This sweet, but subtle flavor provides a unique and exciting twist to hand-crafted cocktails and culinary delights.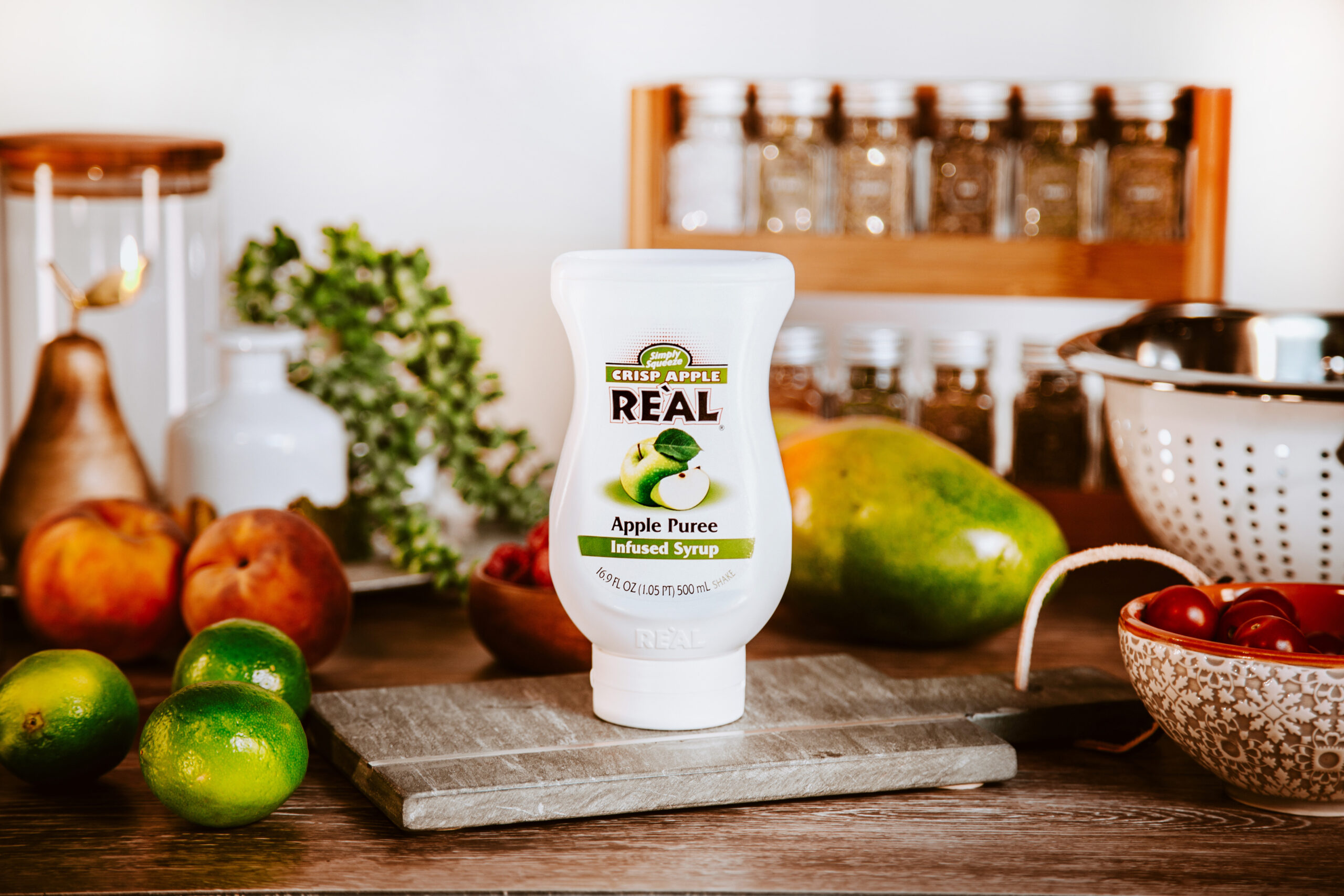 Other recipes you might like