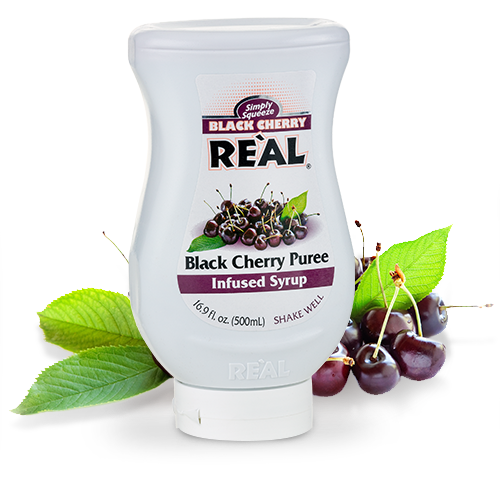 Black Cherry Reàl
Black Cherry Reàl features a blend of premium Bing Cherries from the Pacific Northwest and cane sugar and serves a mixology need that has been heretofore unmet. This delectable black cherry syrup is perfect for imparting an intense cherry zing to a myriad of hand-crafted cocktails and culinary delights.
Black Cherry Reàl at Work
Loading...
Culinary Concepts
Pastries

Pies, cheesecakes, and danishes will never be the same again with Black Cherry Reàl! Squeeze some on top or add to the filling to bring the tartness of real cherries to your pastries.
See More Uses