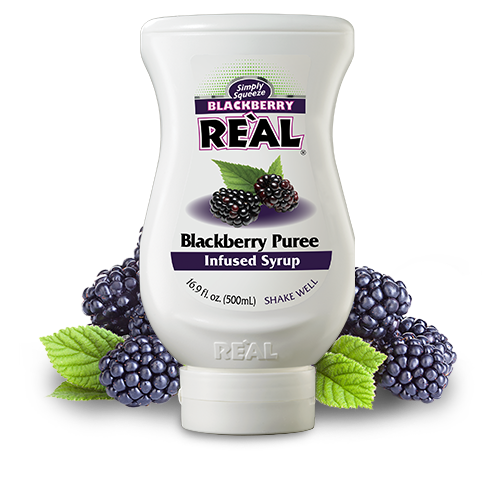 Blackberry Reàl
Blackberry Reàl is a flavor experience you won't want to miss!  Made with Marion blackberries from Oregon, this rich berry flavor is bold and juicy and promises to bring the perfect flavor and color to your blackberry recipes!
Blackberry Reàl at Work
Loading...
Culinary Concepts
Pastries

The best pastries, when baked to perfection, are always better when they're exploding with real fruit flavor. Reàl's Infused Syrups are the perfect shelf-stable, real-fruit solution for adding flavor to cakes, cookies, muffins, cheesecakes and more. Just make sure your sweet tooth doesn't take over too much, otherwise, there'll be nothing left to share!
See More Uses